ASF500 SERIES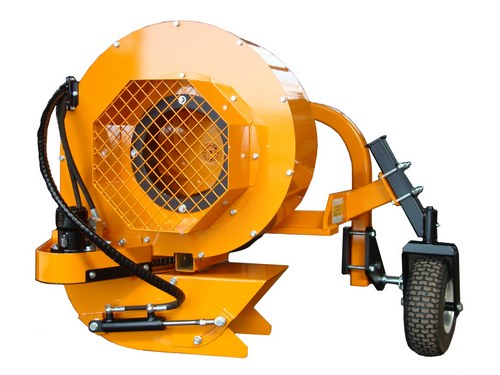 BLOWER ASF500
Blowers with high speed and high expelled air flow for superior working performance!
Perfect to cleaning parks, golf courses, avenues and streets, large areas with light and medium-heavy parts, to dry wet roads in the presence of water stagnations in the slight depressions of the asphalt.
To improve the working conditions, the exhaust air performs a rotation of 180 º and an adjustment of the opening that can vary the inclination.
The blower rests on two pivoting wheels, adjustable for a constant working height. Front or rear application.
Technical Data
Front or rear application
Minimum required power 25 HP
PTO 750 giri/m'
Impeller 8 blades, diameter 500 mm
Air expelled max Speed 210 Km/h
Air expelled max Quantity 10.000 m³/h
Weight 220 Kg.

Size 130x110 h100
Are you interested in a product on this page?
Fill out the form
Are you interested in a product on this page?
Fill out the form